Registration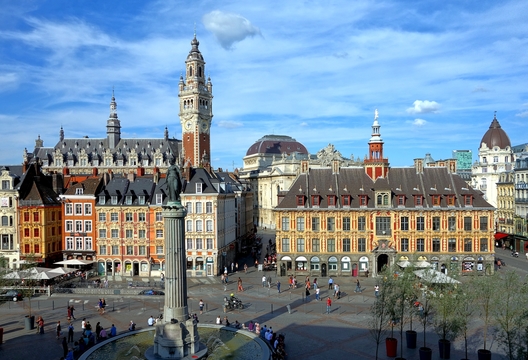 The workshop is sponsored by the VidjilNet consortium. There is no registration fee, but, as the capacity is limited, it is mandatory to register. To register, please copy, paste and fill the following lines into an email to Florian, Mathieu and Mikaël :

================================================
First name: 
Last name: 
Function: 
Laboratory/hospital: 
City: 
Country:
I will be present:
    [ ] Both days
    [ ] Monday 18 March
    [ ] Tuesday 19 March
Usage of Vidjil:
    [ ] I use Vidjil at least once a month
    [ ] I use Vidjil occasionnaly
    [ ] I am a new user or I don't use Vidjil
================================================

The two lunches (18 and 19 March) and the dinner of the evening of the 18 March are free for registered participants. Registration deadline : 28 february 15 march 2018. It is still possible to register for the workshop, however we do not guarantee now places for the lunches and the dinner.
---
Practical information
Lille is a lovely city at the heart of French Flanders. With TGV, Lille is 1h from Paris, 1h20 min from London and 35 min from Brussels.
The workshop takes place at CRIStAL M3 building, in the heart of the Lille 1 Campus, at 20 minutes from Lille center. From Lille center, take the metro line 1 (yellow), direction 4 Cantons. Stop at the Cité Scientifique – Professeur Gabillard station. The CRISTAL M3 building is 500 meters from the metro station.
Organizers
The workshop is organized by Mathieu Giraud, Mikaël Salson, Florian Thonier, from CRIStAL, Inria Lille and the VidjilNet consortium.
---